My name is Martha Hales, and I chose Divinely Whole as the name for my spiritual direction practice, because I believe that we all have a yearning to experience the spiritual wholeness that is our divine birthright. I included the Yin/Yang symbol from Taoism in my logo, because it shows that the many opposites that we tend to experience as dualities are really part of one integrated whole.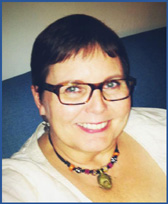 My goal is to support my clients as they explore their experiences and beliefs and discern how to connect with the Divine in a meaningful way. I have a deep sense of hope when it comes to our capacity for spiritual healing.  
I have recently transitioned to spiritual direction from a career developing corporate training, and I find great joy in supporting others on their spiritual path.